---
(Note: this event has already taken place. Watch the video of the webinar, above.)
Join us on Thursday May 30th at 1:30pm ET, 12:30pm CDT, 11:30am MDT, 10:30am PDT to learn more about the We Own It Cooperative Energy Democracy Fellowship program. We'll hear from We Own It staff, 2018-2019 fellows, and there will be time for questions. The deadline to apply for the Fellowship Program is July 1st. You can also learn more about the Fellowship here: https://weown.it/fellowship
Speakers include: 
3 Cooperative Energy Democracy Fellows:
Holly Metzler: Earlier this month, Holly won her election to the board of directors at La Plata Electric Co-op in Colorado. She was born in Durango, CO, and has spent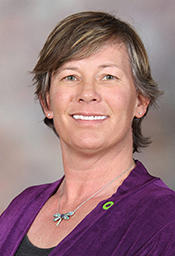 nearly her entire life in the Pagosa Springs area. She and her husband, Kevin are current owners of Wilderness Journeys Pagosa and Pagosa Rafting Outfitters. Together they are raising four sons. She has served many boards locally including: Aspen Springs Metropolitan District board and Pagosa Fire Protection District. As a volunteer, she has six credited years as a PFPD firefighter, five years as a member of SOS, and have recently joined forces with others to develop the Resilient Archuleta organization. She is a graduate from the University of Denver with a MS in Environmental Policy, and my BS in Biology was earned at Fort Lewis College.  
Enet Mukurazita: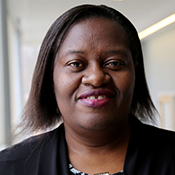 Enet has a passion of working with undeserved communities . She has over 20 years working in Africa where she has worked with youth  and women on issues of social and economic justice. She recently graduated from the Heller School of Social policy and Management at Brandeis University with a Master's in Sustainable International Development. During her Masters degree she created an energy social enterprise that works with women cooperatives to bring renewable energy in their rural communities.
Emily Bowie has organized rural communities for energy transition in the Four Corners since 2015. Previously, she organized with the San Juan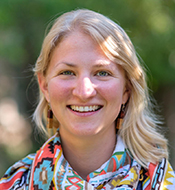 Citizens Alliance (SJCA) on reform efforts at the La Plata Electric Association (LPEA), winning three seats and successfully gaining a majority of renewable energy advocates on the Board of Directors in 2018. Bowie's 2018/2019 We Own It Fellowship brought together grassroots organizers from individual cooperative reform efforts across the Tri-State Generation & Transmission territory in Colorado and New Mexico to network, collaborate, and empower one another during their individual 2019 election campaigns.