Justin Rogers
We Own It Teaching Fellow and Data & IT Team Lead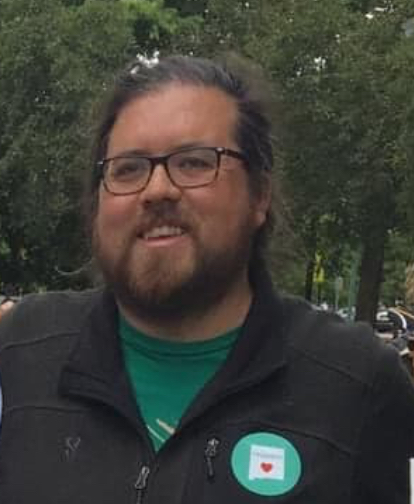 Justin Rogers (justin@weown.it) joined We Own It in 2019 to recruit organizers from New Mexico for the Cooperative Energy Democracy Fellowship, and is currently a Teaching Fellow for that fellowship cohort.
Justin earned a B.S. in Physics at Arizona State University and an M.A. in Astronomy and Astrophysics at Johns Hopkins University while studying the atmospheres of hot Jupiter-sized exoplanets with some of the largest ground-based telescopes in the world. After moving to Albuquerque, he became involved in community organizing as well as math, science, and standardized test preparation education. He studied Marshall Ganz's Public Narrative organizing model as a member of the training team for New Mexico Progressive Coalition, and is continually learning and practicing the application of this model to various groups and campaigns.
Justin also serves on the Board of Directors of the Asian American Association of New Mexico, as well as being an active member of a number of organizations including Organizers in the Land of Enchantment (OLÉ), the Southeast Heights Grants Collaborative, Yoga for People of Color for Healing and Empowerment, and Extinction Rebellion ABQ.